New Yoga Studio in Crosby, MN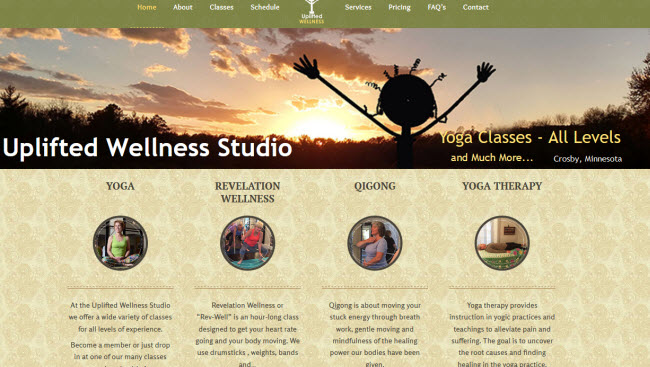 Jill Mattson has been involved in personal wellness and healthful assistance for most of her adult life. She is a nationally certified massage therapist and, more recently, a Yoga instructor. She has grown her business to include:
Yoga
Yoga Therapy
Revelation Wellness (aerobic/cardio)
Qigong
Massage Therapy
Infrared Sauna
More to come…
I have helped her through the years to get visibility for her various pursuits. It was finally time for a brand new website to promote the wide variety of services she now offers at her downtown Crosby, Minnesota location.
The new look is meant to convey warmth and vitality and we believe we hav accomplished that.
See for yourself at UpliftedWellnessStudio.com