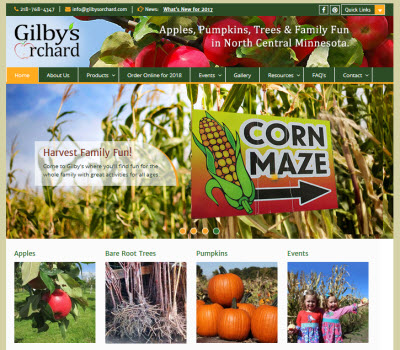 David & Janet Gilbertson wanted more from their website. They've built a great business centering around growing some of the finest apples available anywhere. In addition they offer:
Fruit Trees of All Kinds
And More
BAMsites created a very warm and colorful website experience focusing on their primary profit centers.
We also added an online ordering function for their Bare Root Fruit Trees which sell in the spring of each year.
As of this writing, the site's been up for two weeks and we're already ruling the Google searches on many related keywords and terms! Plus the Online Ordering form is working very well, also.