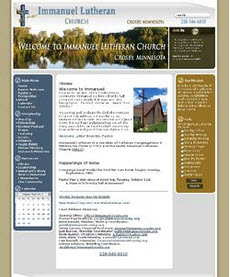 New Website for Crosby, MN Lutheran Church
In 2004, BAMsites, a Brainerd MN area web services company, was asked to build a website for this local church. We employed a Joomla platform at the time and the site served us well for many years.
Last summer the website team gathered to pursue a redesign. The site needed to look impressive, be welcoming to new members, easy to navigate, and mobile friendly.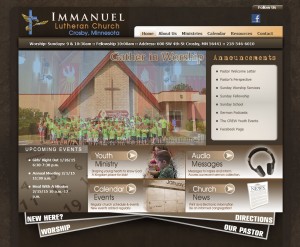 There are a number of church templates available out there so I did a search to cut to the chase on some design ideas.
Since I placed the church's new site on WordPress, we went with a cool design and modified it to fit our needs.
This design had four different color  possibilities and we chose the brown.
The site was launched in January of 2015 and has been very well received by the congregation. The highlight of the site is the slick interface for listening to Sunday sermons.