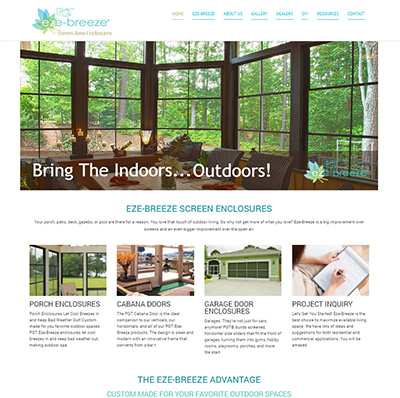 We were asked to update and outdated website for Marilyn Peters, owner of Screen Area Enclosures. It's a pretty cool concept turning outdoor areas such as patios and decks into three season environments. The system is unique and we needed to do a couple of things:
Improve the appearance and make mobile friendly.
Set up informational links to the manufacturer for additional info.
Embed SEO tactics to bring up prominently for regional searches.
We also added a Dealer Inquiry section to attract more regional dealers.
Key Action – Call for More Information
We set this up on a WordPress platform and used the theme AccessPress Pro. I love this theme and use it quite a bit. It's very versatile and easy to use.
Here's the old site below.