The Easiest, Most Simple Photo Resizer – FREE!
Anyone working with images on the web, often brings in large photo files that need to be reduced to work efficiently online. If you've ever opened up a webpage and noticed a photo taking a long time to load, you can see the issue.
Most images off a camera or phone, by default, are upwards of 3K megapixels, way too large for web work.
There are a ton of applications to resize images. Here's a free one I use all the time. It's called Photo Resizer from Faststone. It's very intuitive unlike most of image applications I've seen today. Here's a snap shot. It's especially great for batch resizing and reducing the file size by 90%.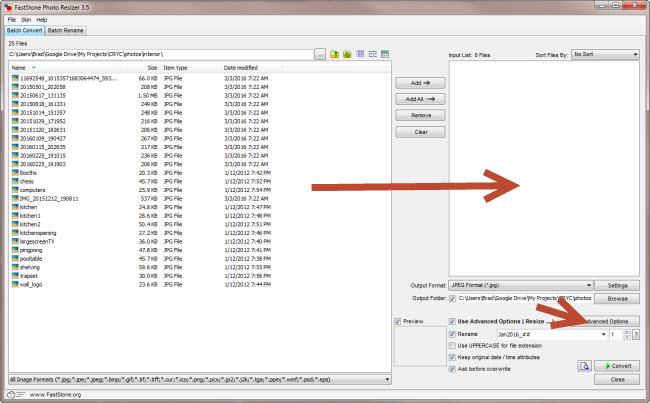 Select the images in the folder on left and move some or all to the resize pane on the right. make a few adjustments below as to the target file, sizing parameters (I generally use 500 px based on the width – option), give the resized photos a special name or tag and hit Convert.
You're done in seconds the images look great! Give it a try.