Employment Resource Center – Brainerd MN Jobs – Part Time and Full Time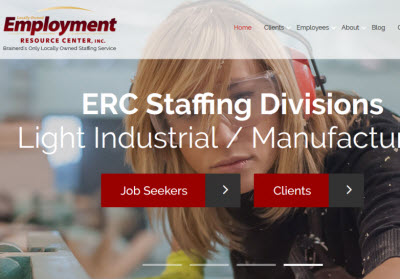 We developed the original site about 8 years ago. Chad Harting – owner of Employment Resource Center of Brainerd, Minnesota and I collaborated on the design.
The site has served them well through the years, but it was time for a tune-up. We decided on an off-shoot of a one page design as is so common these days. We added a bunch of custom wing dings and other functions to give it some real pizazz.
The result features a message window against the backdrop of beautiful lake scene, emblematic of this vacation area.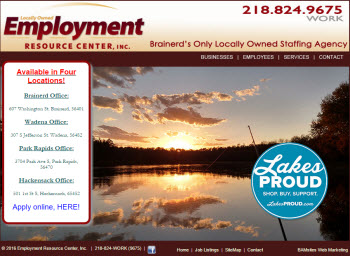 Here's the old site, which was a static size of 800 pixels.
The new site looks and works great with new team photos professionally rendered and a new jobs board templated nicely into the website.
Congratulations to Chad and Jody Harting for their great company and now an even better web presence!
PS: Company was sold in March 2018 and website moved to new owner.