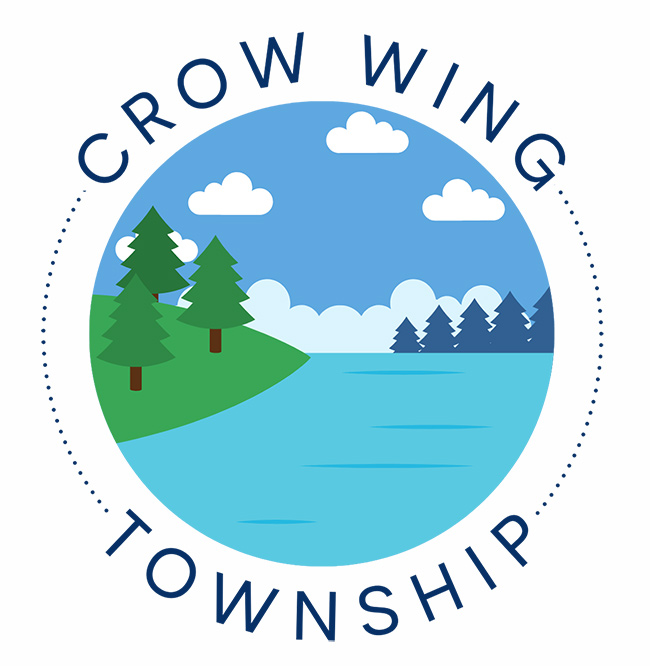 Crow Wing Township was added to our bevy of three townships now under our website management. The upkeep requires monthly agendas, minutes, public notices, planning & zoning and more.
We also designed a new logo for the client since nothing was readily available from their archives. My daughter, Sienna Miller, N.D. (naturopathic doctor) created the new logo.
Crow Wing Township
Located in the southwest corner of Crow Wing County at the gateway to the Central Lakes Region, Crow Wing Township is home to a variety of prairies, wetlands, and heavily forested areas. The township is divided by State Highway 371, bringing travelers and tourists to and through the area. Township residents and visitors have a multitude of year-
round outdoor recreational opportunities. With its beautiful setting and prime location, the township has great potential for future growth.

The identification of trends in population growth and other demographic data is an important part of the comprehensive planning process. It can provide clues to future growth patterns and township needs. This section identifies high-level trends.
Population
Crow Wing Township has experienced population growth at different rates in the past. 1960 through the 1980s saw steady growth. Starting in 1990, more aggressive growth began and continued through 2010, and from 2010 to 2016 minimum growth
occurred. The total population estimate for Crow Wing Township in 2016 was 2,030. The median age is 38.7. According to a variety of sources, the township is expected to grow through 2030 with a change of 22 percent, estimating a population of 2,240. Crow Wing County is also expected to steadily increase in population through 2040 (Crow Wing
County Housing Study, 2015).