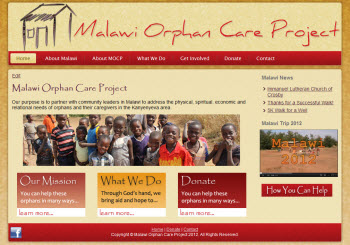 BAMsites was approached to design and construct a charitable website geared at raising money for the orphans of the Kenyenyeva region of Malawi, Africa. This was done au gratis as a favor to aid in this effort to help these people.
Many of the children in this area are orphans due to the unbridled epidemic of HIV/AIDs which takes the life of many of the parents.
This region of Africa is one of the poorest in the world, lacking basic necessities of normal living as well as education and other needs for the people who live there.
Our hope is by building this attractive website, giving individuals will see clear to support this effort of helping these people through donations and other support activities.
Donations may be made by going here: Donate