'Tis the Season to Be Santa Dave….(I Mean Claus)!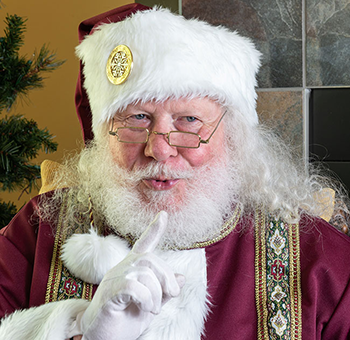 My friend Dave has long white hair and a real white beard. Someone told him he should play Santa Claus as an avocation. I did some research and found out it's a relatively lucrative little side business provided you have all the right stuff to fit the bill.
I found out the Santa Claus business is quite large and there's several Santa for Hire warehouse-type websites out there where you can go and "shop" for the Santa you believe is right for your gathering.
My friend figured he needed a website to give a professional flavor to his budding business so….Voila!
Welcome the latest BAMsites' rendition: https://santabeardave.com.
Dave has the added talent of being a great guitar player and thus can lead sing-a-longs, accompanied by his real wife (Mrs. Claus).
He lives in Connecticut and will cater regionally to folks in the Hartford, CT area. Therefore, I set up the search engine optimization (SEO) strategy with those locales in mind.
Dave also has a "beard-up" on many of the imposters, since he belongs to the select group of "real bearded" Santa Claus – definitely a step above the fake bearded masses.
I learned Santa Claus' get somewhere between $150 – 250 per hour. So Ho Ho Ho…….all the way to the bank!