Darla Mae Swanson
Nature & Outdoor Writer – Wellness Coaching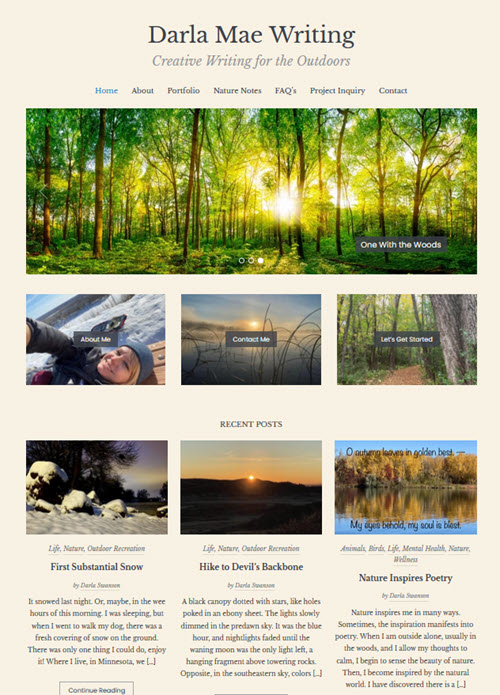 As Darla puts it:
"I was born with a pen in my hand (well, that might be an exaggeration but hey, I'm a storyteller). Really, I've loved to write since I can remember.

A natural aptitude for writing has provided me with the passion and appreciation for the written word. Words do matter. Whether they convey information for entertainment or are compelling sales copy, every word counts. Every word fits together to tell a story, encourage action or make us think.

Words drive sales. (enough said)"          Darla Mae Swanson
This talented woman, after writing for various outlets through the years, decided to strike out on a new vocation.
She of course provided all the needed copy for the site and did a great job. We picked a theme design that is outdoorsy.
Copywriting is a competitive field with many types of sub-specialties, such as:
Case Studies
Articles
Blog Posts
Social Media Copy
and much more.